Shopping Cart
Your Cart is Empty
There was an error with PayPal
Click here to try again
Thank you for your business!
You should be receiving an order confirmation from Paypal shortly.
Exit Shopping Cart
World Peace Through Inner Peace
| | |
| --- | --- |
| Posted on August 18, 2008 at 12:54 PM | |

 LETTERS FROM THE HEART 
LETTERS FROM THE HEART ARE REAL STORIES THAT HAPPENED TO REAL PEOPLE, I HOPE EVERYONE CAN BENIFIT FROM THEIR EXPENIENCES. 
I BELIEVE UNTIL YOU CAN PRACTICE MEDITATION ON A DAILY BASIS, YOU CANNOT BEGIN TO KNOW THE VALUE OF WHAT IT COULD DO FOR YOUR LIFE.
THE PAST IS WHAT IT IS .... THE PAST. WE SHOULD BE ABLE TO LEARN FROM OUR MISTAKES AND NOT TO REPEAT THEM.
BEFORE I CAME INTO THE LIGHT AND WISDOM OF MEDITATION, I MADE CERTAIN DECISIONS THAT I STILL AM RESPONSIBLE FOR TODAY.
MY LIFE NOW IS DEDICATED TO THE CAUSE OF WORLD PEACE. I THOUGHT THAT BECAUSE I HAD PROBLEMS I COULD NEVER BE A SPOKES PERSON FOR WORLD PEACE. BUT NOW I KNOW THAT BECAUSE OF MY PROBLEMS IS WHY I WAS CHOSEN. I DO MY BEST TO FILL THE REMAINING DAYS OF MY LIFE ON EARTH WITH MERITS AND GOOD DEEDS. THE WORLD IS FILLED WITH PEOPLE WITH PROBLEMS, THIS IS WHY I TRY TO SHARE AT LEAST A SMILE WITH OTHERS EACH DAY.
NOW I AM IN LOVING KINDNESS ADDRESSING MY PAST ACTIONS IN WISDOM AND IN LOVE FOR THE FUTURE.
THANK YOU FOR READING.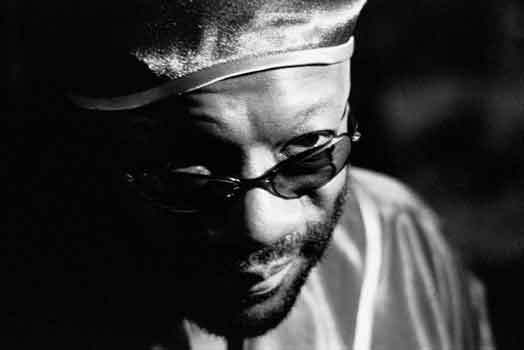 A Message to Brother Man Isaac Hayes
When you sang the song "Never Can Say Goodbye", I never thought I would never have the chance to say goodbye to you. When Rev. Alfreddie Johnson told me that you wanted me to sing at your wedding I couldn't believe it! Man you were so GQ that day overlooking sunny L.A. on the rooftop of The Celebrity Centre and your wife beautiful beyond words to describe.I was so happy for you and so honored at the same time. Nobody could sing "Night and Day" like you and it was my pleasure to accompany you on the piano everytime you sang it. You had a way of taking a song and making seem like it was the first time anyone had ever heard it!
Most of all I remember how generous and selfless you were. You made everyone feel as though they were the last human being on earth. As you have touched my life , I am sure that my story is just one of many yet to me you mad me feel as though I was really your brother. Only Mr. Isaac Hayes could do this so lovingly in his lifetime and through his music.
Thank you for the time,inspiration, and the love my brother.I know I will see you again soon. I know where you are there are no tears.Thank you for teaching me that everyone is important and matters ... even me.
Good Night Brother Isaac "I Will Meet You In The Morning".
Peace,
Howard McCrary
Categories: None
/